LED Light Manufacturing Company
About City
CITY LIGHT will soon celebrate its 30th anniversary, we gradually develop a global market since established a long-term and stable cooperation with our Japanese partners in 2000. Meanwhile, we are also deeply cultivating localized services, and insisting in "Research, develop and made in Taiwan"
Blending Japanese and European commercial lighting design style, we established a complete product line with new generation LED light sources.
CITY LIGHT keep actively participate in iconic lighting exhibitions in Tokyo, Hong Kong and Frankfurt, in order to provide high quality lighting services in Asia and Europe.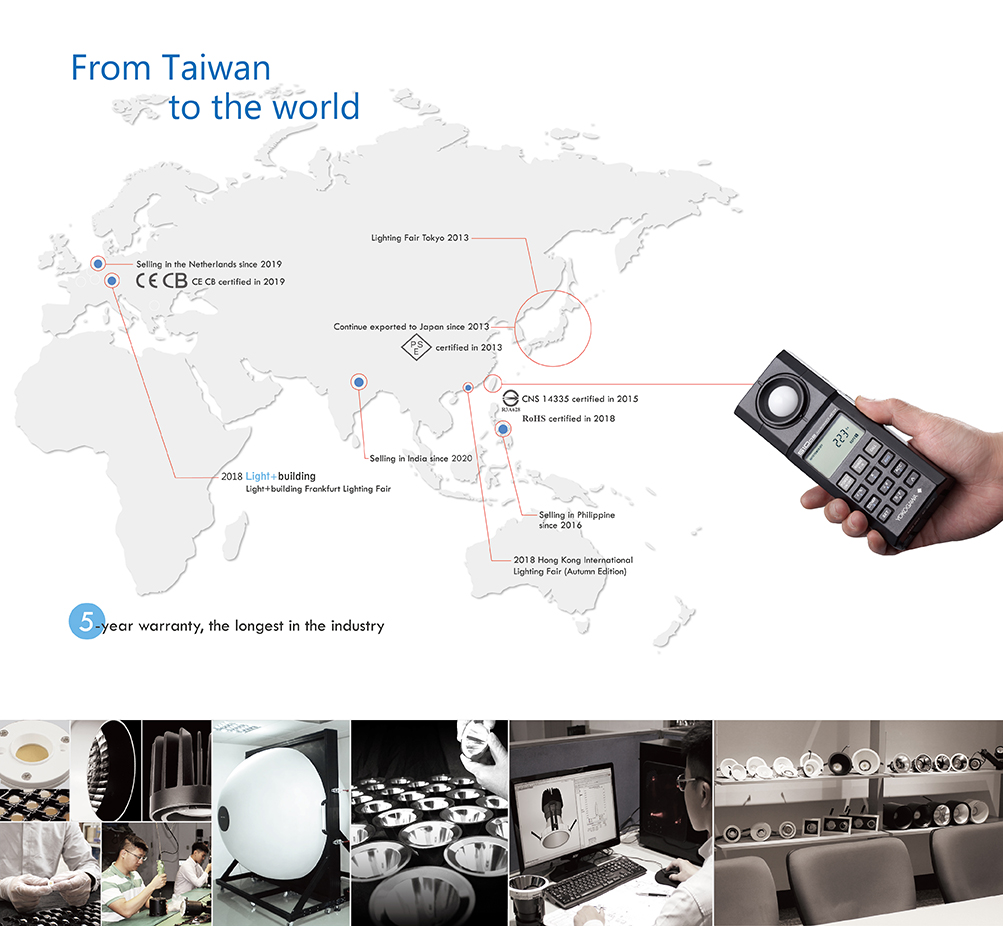 Corporate Ideas
A great city discovers the beauty of life because of lighting
There is coexisting relationship between lighting and space, only with appropriate light environment can we have a comfortable living space. Lighting is not just blindly pursuing of brightness, creating the balance between human and space with precise lighting is what we insist.
Through a sincere communicate with space, we provide comprehensive lighting services.
Competitiveness
Quality
Is the achievement of experience
Technical strength
Patented modular structure design
Service
Listening to customers
Manufacture
Adhering to the concept of "made in Taiwan"
History
2020 01/12

CITY LIGHT 30th anniversary
2012 01/11

City Green Tech Corp.
1994 09/12

City Lighting Industry Co., Ltd.
1990 01/12

City Lighting Enterprise Co., Ltd.