COB General Downlight - Reflective
PC Lens can be easily replaced, durable and not degraded.
Reflector-mirror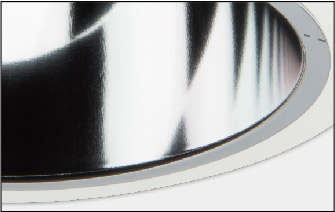 Pure aluminum (99.992%) spun, anodized finish, high reflectance will reduce the brightness from the ceiling.
Reflector-black paint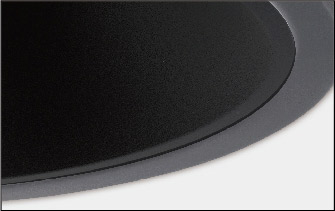 Reflector-white paint
Aluminum spun reflector with high temperature liquid paint finishing, which reflects a soft diffused light, bringing a cozy and warm atmosphere to space.
Reflector-sandblasting
Aluminum spun reflector with sandblasted finishing, comes with a slightly rough metal texture, presents a more lively feeling than mirror surface.
Highly diffuse mixing chamber, lens and reflector. Composite optics is only for the most demanding effect.
PC Holder combine secondary optical, reduce energy loss and improve luminous efficiency.
JP-type fixing (standard)-
The stainless fixing can bear five times the weight of the luminaire itself, Suitable for use in the arthquake zone.
Applicable ceiling thickness 4mm~25mm.
Spring fixing-
For ceiling thickness below 4mm or cut hole opening slightly larger than the rated size of products.
Why City Light
High Quality
Made in Taiwan with 30 years of manufacturing experience and stable quality.
Using cutting-edge COB LED light sources from industry-leading brand.
Adopting flicker-free, durable LED power driver that export to Japan.
User Experience
Appearance of simplicity can integrate into any environment without sense of incompatible.
Glare control and hidden product, left only comfortable lighting effects and environment.

Blue-light and flicker free, approved by international certifications including CE, CB, PSE, CNS.
Sustainability
Solve maintenance difficulty of LED lights by swap-on module design, instead of throw away.
Durable aluminum material with delicate surface finishing, which can last for decade.
Professional optical design brings out the full potential of LED, make it more bright and efficiency than its peers.
Products Series
Sandblasting
more